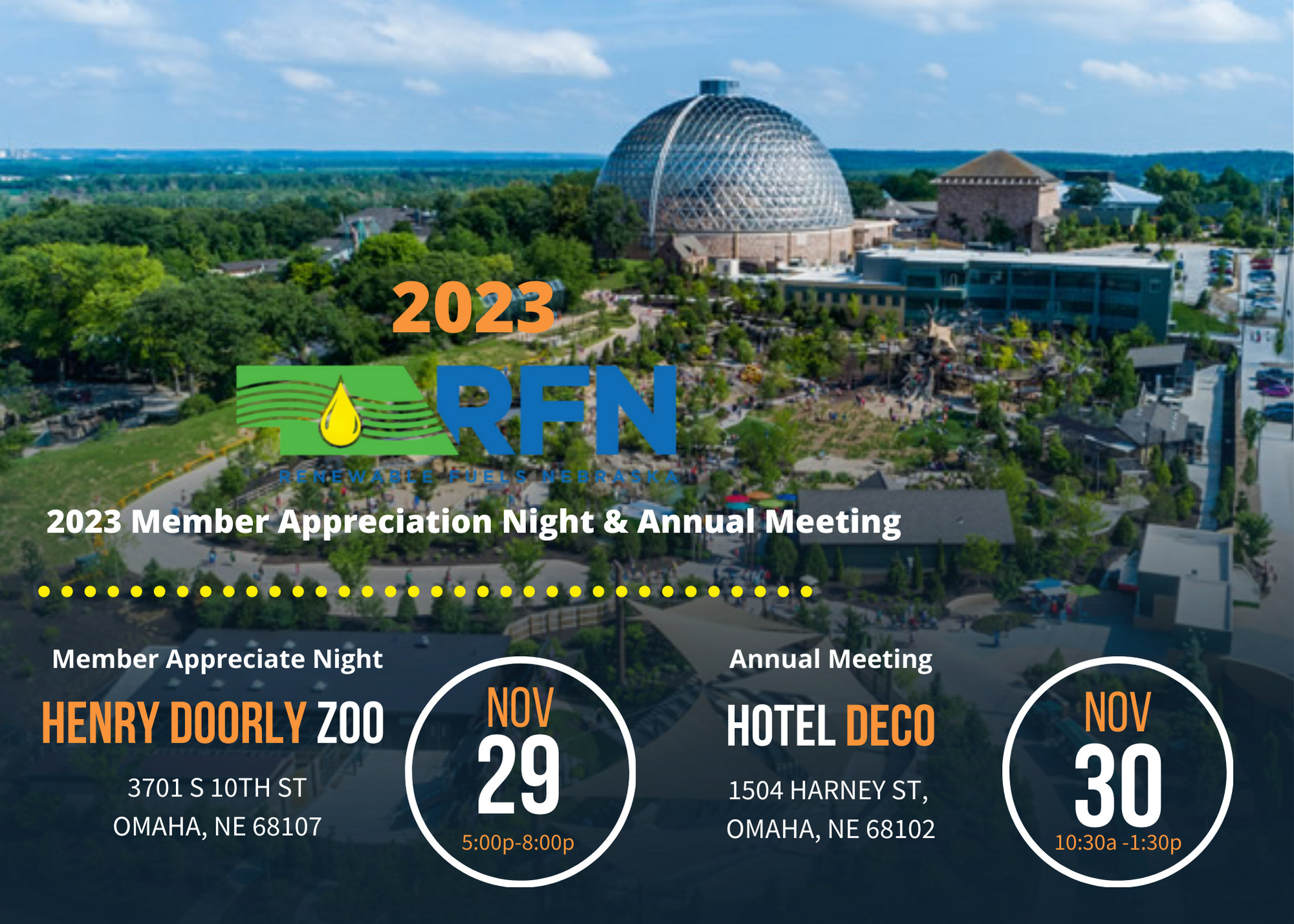 Dear RFN Members,
We are excited to invite you to our special events that celebrate the year and the spirit of collaboration with RFN. Register today for a memorable experience at the Henry Doorly Zoo and Aquarium's Zoolightful Night within RFN's private event space on November 29. Dinner, drinks and Zoolightful admission included. Then you won't want to miss RFN's Annual Meeting the following morning on November 30th at the elegant Hotel Deco in Omaha, Nebraska.
Event Details:
RFN's Zoolightful Annual Member Appreciation
Date: November 29, 2023
Time: 5:00 p.m.
Location: Henry Doorly Zoo & Aquarium
Join us for a night of appreciation, camaraderie, and recognition of our dedicated members. It's our way of saying thank you for your ongoing support and contributions to RFN's success.
2023 Annual Membership Meeting
Date: November 30, 2023
Time: 10:30 a.m.
Location: Hotel Deco, Omaha, NE
Our annual membership meeting is an opportunity for us to come together, discuss our achievements, share future plans, and gather your valuable input. Your participation is essential in shaping the future of RFN.
Please register and reserve your hotel room today, and we look forward to your presence at both events. Further details, including agendas and RSVP information, will be provided in the coming weeks.
Should you have any immediate questions or require additional information, please do not hesitate to reach out to me at tracim@renewablefuelsne.org.
Thank you for being a part of the RFN community. We can't wait to celebrate and collaborate with you in Omaha!
Sincerely,
Renewable Fuels Nebraska
What is Renewable Fuels Nebraska?
Renewable Fuels Nebraska (RFN) is the trade organization for Nebraska's ethanol industry. We are an industry resource encouraging public policy that ensures the growth and expansion of the nation's 2nd largest renewable fuels industry.
RFN encourages conversations that increase the public knowledge concerning the production and use of renewable fuels, with a focus on energy policy. Our membership model is designed to improve collaboration between business owners and legislative leaders that share our same passion for education and excellence.
Objectives of Renewable Fuels Nebraska
Raise the awareness of the viability of ethanol and other renewable fuels as part of the domestic fuel supply.
Promote policies and programs to the state and local governments in Nebraska which support and encourage the development and use of renewable fuels.
Serve as a resource for providing accurate information to the media and others with respect to renewable fuels and its markets, producers, distributors and consumers.
Seek to set forth the provision of resources for demonstrating the positive nature of ethanol and renewable fuels to the economy, environment, security and stability of Nebraska.
Encourage conversations that increase the greater public interest and knowledge concerning the production and use of ethanol and renewable fuels.
With your support, RFN can become better equipped to represent the policies that benefit members before the state and local government in Nebraska.